"The joy of JavaScript is rooted in its lack of rigidity and the infinite..."
– $$$ fat
"If we never let go of old technology, we'd be buried in complexity and crushed..."
– Daring Fireball
2 tags
The Chinese Shirt Roll →
Man, I hope this trend makes it here in the states
3 tags
"Adobe openly admits that the initial goal for the new tool will be to help..."
– Sweet!, …I've really been wondering when those ads would be coming to IOS via Adobe outs experimental Flash-to-HTML5 conversion tool, calls it Wallaby — Engadget
2 tags
"We chat about the nature of restaurant food (everyone orders the same shit) ,..."
– Andrew Zimmern and Morimoto on the nature of restaurant food via - Lunch with THE Iron Chef Morimoto « Bizarre Foods
3 tags
Big Bucket - Archive – Sneak Peek at The Incident... →
Ipad + TV adapter + Iphone as controller == so much awesome, I can't wait for this to be come out. via @daringfireball
3 tags
4 tags
5 tags
Introducing Bam : A simple deployment utility
As a thought about the post that I wrote the other day. I figured why not just turn it into a gem? This would be a good excuse for me to write my first command line gem and also learn all the intricacies involved with it. So without further ado, here it is: bam the easiest, most fastest way to deploy your project! It's super simple to get going and use too! Installation gem install bam...
4 tags
Quick Deployment with Rsync and Ruby
UPDATE, this is now a gem! As I've mentioned before, I'm a huge fan of using rsync for deployment. When working on smaller sites and projects, I find that the other deployment method that I use; capistrano, is a bit of overkill, I rarely, if ever need to rollback revisions or share assets across deployments on simple websites. Since I use git, I can rollback revisions and ignore...
3 tags
2 tags
Robert Reich: The Secret Big-Money Takeover of... →
robertreich: Not only is income and wealth in America more concentrated in fewer hands than it's been in 80 years, but those hands are buying our democracy as never before – and they're doing it behind closed doors. Hundreds of millions of secret dollars are pouring into congressional and state races in… It's election season soon, let's all do our research and make the right...
2 tags
3 tags
Atlantis World's Fair →
Unbelievably inventive and gorgeous
3 tags
Phusion Passenger 3.0.0 public beta 1 is out! –... →
Can't wait to use it.
2 tags
thedailywhat: Hot Joint of the Day: Kanye West...
3 tags
Google Scribe →
Autocomplete goodness for your browser, just add it as a bookmarklet and you're good to go…
3 tags
2 tags
Add this to your Ubuntu .bashrc
Add this to your Ubuntu .bashrc If you're like me and you work with different versions of ubuntu servers, it helps to know which version you are working on. I just always forget where ubuntu puts it's version info, here's a quick way to remember easily: # add this to your ~/.bashrc alias ubuntu-release='cat /etc/lsb-release' So next time you login, simply run...
3 tags
5 tags
Watch
I suggest you pipe your data to /dev/null … lol
2 tags
Google realtime right now... kind of
Ok, so Google Realtime isn't quite real right now, in the mean time why not just add it as a search engine into chrome? Here's how to do that: Right click the omni bar Go to edit > search engines Click on the add (+) button and add the following values: Name: Google Realtime Keyword: gr URL:...
2 tags
3 tags
Readme Driven Development →
I agree 100%
3 tags
git-export
I recently needed to grab a git repository, but I had no interest in cloning it or putting it into my current project as a submodule. What I wanted was a simple way to export the repository like you can with svn using svn export. I looked around for a solution, but couldn't find one that I felt behaved exactly like svn export. So I decided to write my own git-export command, once installed...
3 tags
Enemies of the People →
The most important film you should see this year…
2 tags
3 tags
"I'm not sure what's going on with Kodak all the way to the right..."
– Ok Cupid blog on camera types and photo attractiveness Don't Be Ugly By Accident! « OkTrends
3 tags
3 tags
1 tag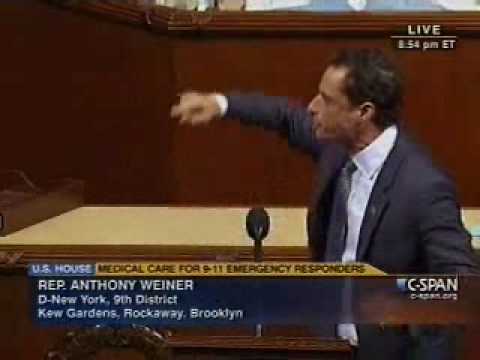 2 tags
3 tags
LiveReload (via Envy Labs) →
Pretty sweet plugin + extension for designing sites, setup is a bit involved, but well worth it :)
2 tags
Magic Trackpad - Apple Store (U.S.) →
I'm Sold.
2 tags
5 tags
3 tags
#1 reason to have an Ipad ... Flipboard →
Wow, I actually want the ipad back now…
2 tags
Chromium Blog: A fresh coat of chrome →
I'm liking the visual direction that chromium is moving towards…
3 tags
3 tags
Building CSS3 PIE for OSX
CSS 3 PIE is a really cool idea and I wanted to start using it, but I ran into some issues building it yesterday. When attempting to build it, here's what I ran into: # assuming you're in the root of the PIE directory PIE:master> ant Buildfile: build.xml build-uncompressed: build-compressed: [exec] Exception in thread "main" java.lang.UnsupportedClassVersionError:...
2 tags
Old Spice (@OldSpice) on Twitter →
My vote for twitter user of the year, replying with youtube videos?….genius! You should watch all the video replies, you'll thank me for it.
2 tags
CSS3 PIE: CSS3 decorations for IE →
An elegant way of sneaking css3 into IE, now you can have your pie and eat it too…
3 tags
Watch
Super Mario + Wall == Awesome, Super Mario Bros. (by Andreas Heikaus)
5 tags
"Phusion Passenger Lite can listen on a Unix domain socket instead of a TCP..."
– This can potentially be a big deal…via The Road to Passenger 3: Technology Preview 3 – Closing the gap between development and production & rethinking the word "easy" – Phusion Corporate Blog
2 tags
1 tag
3 tags
"If Safari removes ads, then the content you read will only be by those who are..."
– Safari reader doesn't force you to use it, you only use it based on your discretion. I mean if you're trying to read something online and you get bombarded with obstructing ads wouldn't it make sense to have a nice option like Safari reader to clean things up? Put it another way,...
2 tags
CloudApp →
Another dead simple way to share files and unlike Fileshuttle, you don't need your own ftp/sftp or file server.
2 tags
"But tethering costs $20/month and you don't get any extra bandwidth at all. If..."
– via Daring Fireball: The Good and the Bad Regarding AT&T's New Data Plans